Ditto Pro adds extra features which are likely to be most useful to those using Ditto with their clients.
These features are under development, with the below currently available.
Customise your Ditto transfer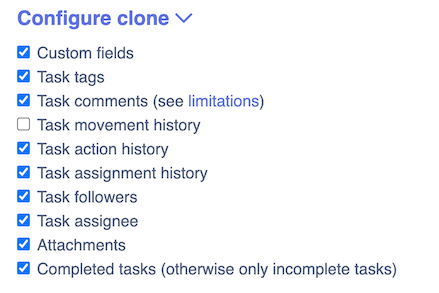 Ditto Pro provides additional options to customise how your transferred tasks are created.
The screenshot shows the default options applied to non-pro transfers. Any of these categories of resource can be toggled off if you would like to exclude them from the transfer.